Engage with anyone, anywhere, anytime seamlessly with our full suite of virtual events management and production. The Live Group is your dedicated partner to run your next virtual event successfully.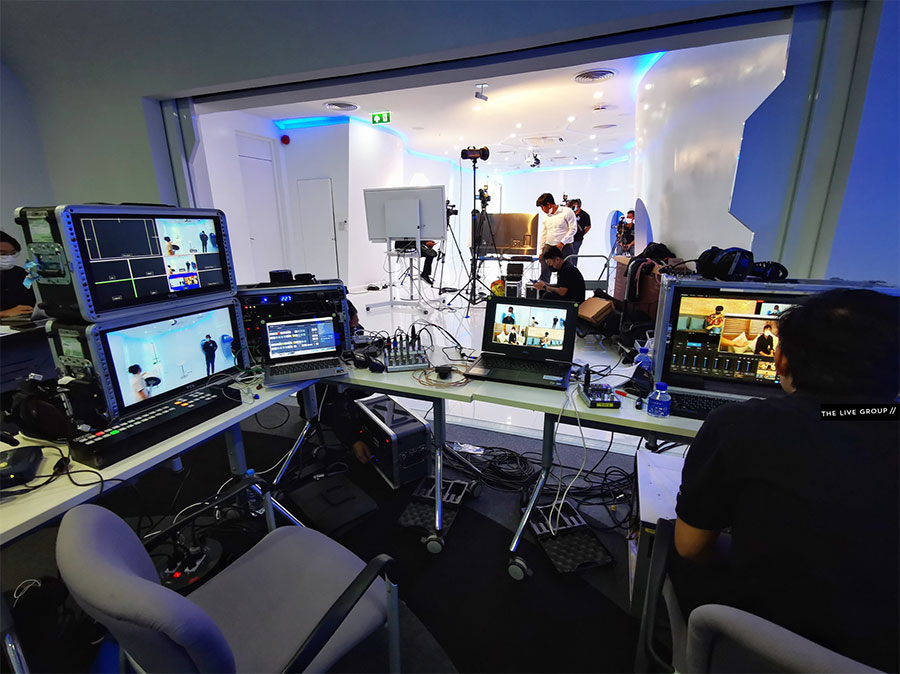 The Live Group is equipped with the latest livestreaming technology – equipment and software – and an experienced, dedicated team of Producers, Virtual Event Manager, Tech Team and Creative Virtual Production Designers to run your virtual event successfully. Stream from our Livestream Studio located at Lavender, Singapore, or have us set up a livestream studio externally at your office or event space.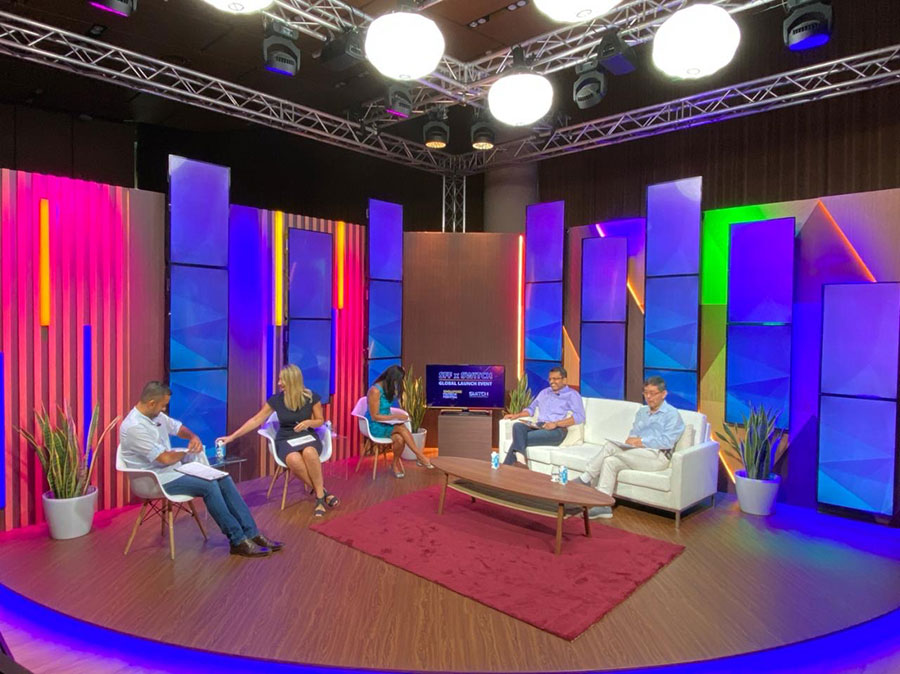 Professionally broadcast your virtual or hybrid events with studio sets designed to amplify your brand and key messaging.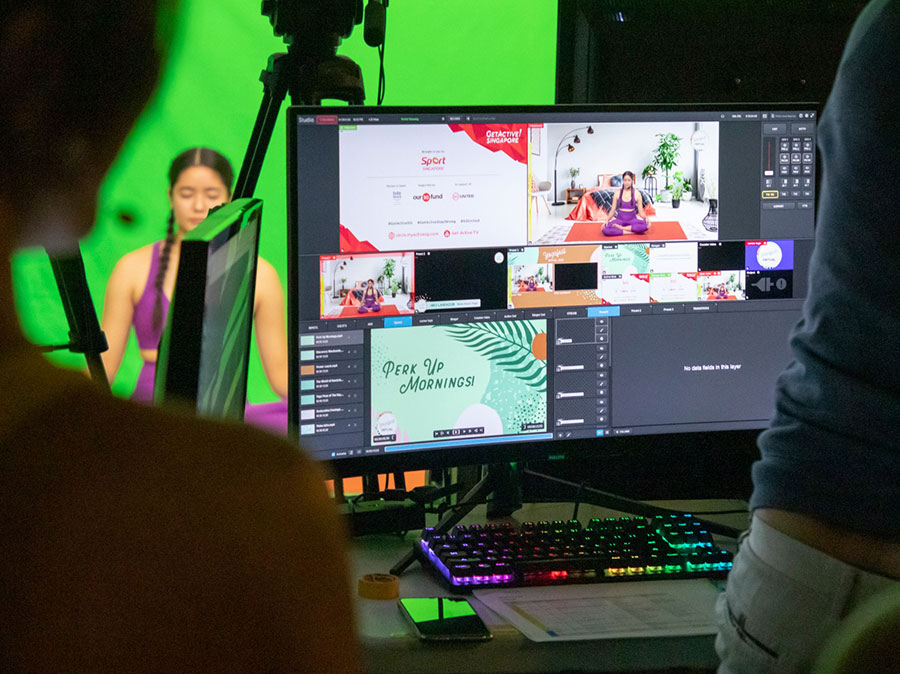 Amplify your virtual event experience with multi-backdrops and content with the use of Green Screen.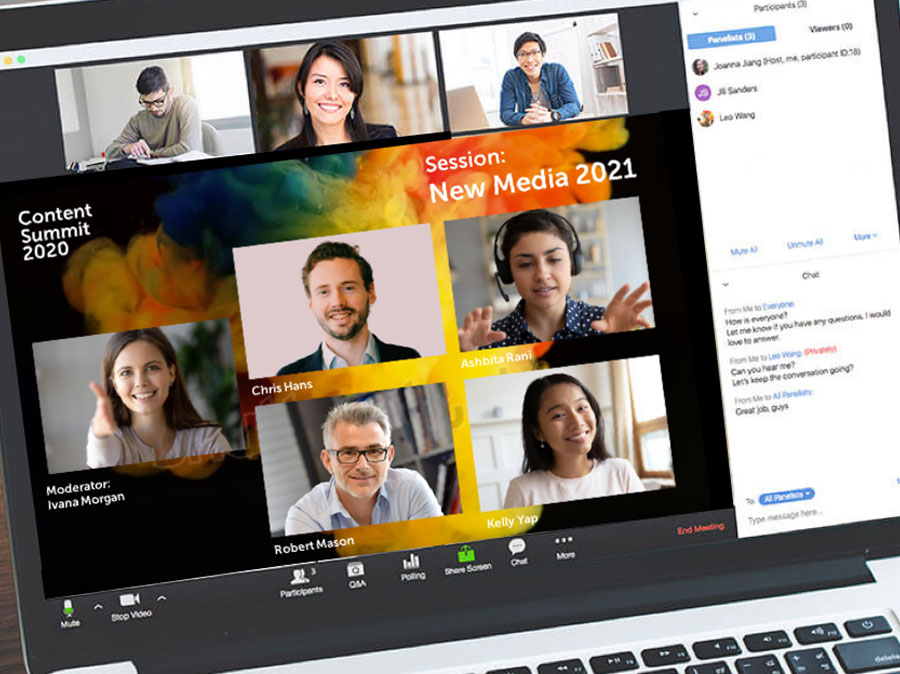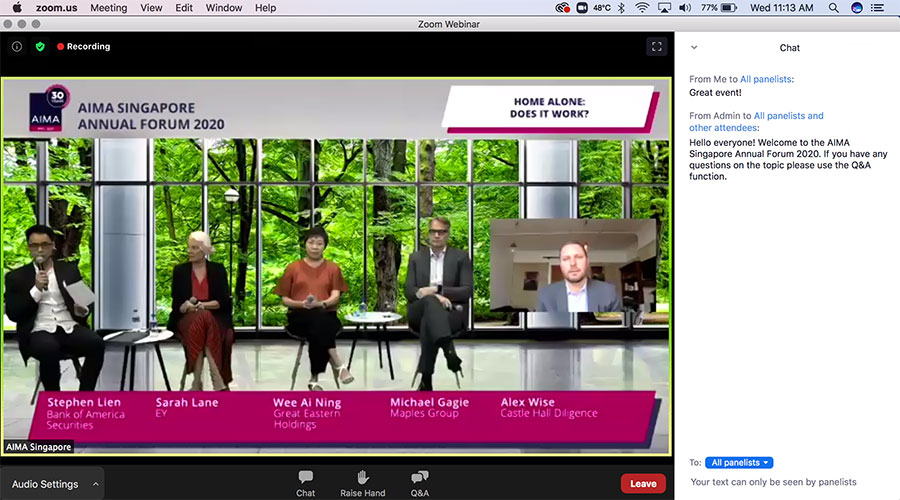 LIVESTREAM INTEGRATION TO ZOOM & WEBEX
Professionally livestream to Zoom Meetings / Webinar and Webex Events. We can work with other conferencing interfaces too, just ask us!
Your brand matters and more so your audience experience. Professional present your virtual event with a fully white labeled platform with your own branded livestream channels. Stream from our studio, or remote from around the world, or stream a hybrid of both. Drop us a line for a free consultation on what would best suit your audience experience.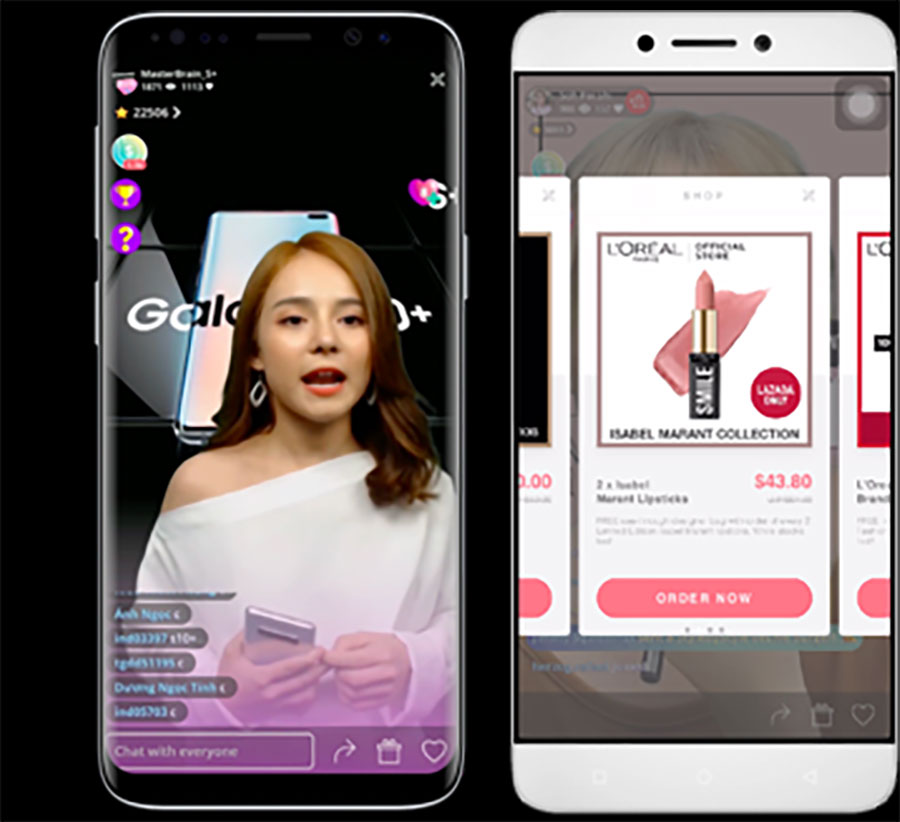 LIVESTREAM PR & MARKETING CAMPAIGNS
A virtual event in the palm of your audience. Engage with Live Influencer campaigns, Live Product Launches, Live Shopping and Lucky Draws, with comment, like and share functions.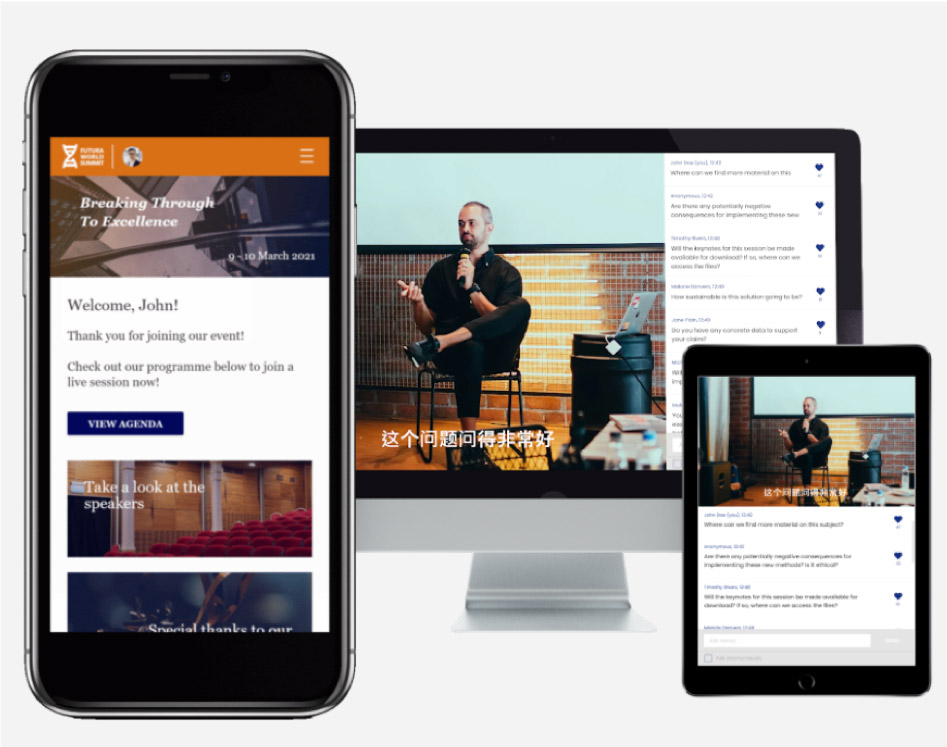 Let us take care of your entire audience journey, from eInvites, website, registration, event engagement and more.
Event Website / Microsite
Registration
Ticketing
Branded Private Access Livestream Webpage
Attendees Chatrooms
Multi-Stream Channels
Breakout Sessions
Live Q&A and Polls
File Archive
Connect With Your Audience For:
Conferences, Seminars, Forums, AGMs, Awards, Product Launches, Exhibitions, Anniversaries, PR & Marketing Campaigns
Thanks again for a very professional teamwork to help us put up a great show and new experience for our members today. Many speakers were very impressed with the production!
I just want to thank you all. Thank you for a fantastic job, thank you for doing this. I know its stressful but we've done something no other company has done. You guys are the best.
Amazing job! Thank you so much for making it happen. Virtual events are totally new to us and when we had to produce a 14-day virtual festival. We were lucky we found you! Your dedicated team are a blast to work  with, and so patient with our many last minute requests. We look forward to our next virtual festival with you!
Thank you for the great job! When we faced the challenge of making an online event, we knew we had to hire a third party company to help us with the live stream. The Live Group helped us not just with the event broadcasting but with the convention website as well. All the way we had their support to make it happen!
Bring your offline event online to any device anywhere
Request for your virtual event